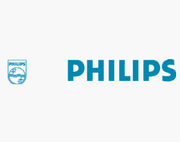 About
The foundations of Philips were laid in 1891 when Anton and Gerard Philips established Philips & Co. in Eindhoven, the Netherlands. The company begun manufacturing carbon-filament lamps and by the turn of the century, had become one of the largest producers in Europe. Stimulated by the industrial revolution in Europe, Philips' first research laboratory started introducing its first innovations in the x-ray and radio technology. Over the years, the list of inventions has only been growing to include many breakthroughs that have continued to enrich people's everyday lives.
History
In 1921, Picker incorporated the firm as the Picker X-Ray Corp. Later it was purchase by Marconi Medical Systems, a division of Philips Medical Systems, was created in 1999 out of Picker International, Inc. In 2001, Royal Philips Electronics of the Netherlands acquired Marconi Medical Systems for $1.1 billion in cash. Today, it carries the name Philips Health care.
Businesses
In the past, Philips has been in numerous other following businesses such as...
Home Health-care
Professional Health-care
Imaging Systems
Clinical Care Systems
Information
Customer Services
Second Sources
Second Parts
References
↑ Case Western Reserve University. "Encyclopedia of Cleveland History". 07 Feb 2005. http://ech.cwru.edu/ech-cgi/article.pl?id=MMSI1
Link
Community content is available under
CC-BY-SA
unless otherwise noted.