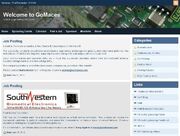 About
Mid-America Clinical Engineering Society (MA-CES) has been an integral part of the Clinical Engineering community through its support of the educational needs for the professional membership it serves in middle America. Quarterly meetings provide attendees with camaraderie, clinical and technical education and an opportunity to benchmark different programs from the region in an effort to develop best practices. There are elected positions every two years for President, Vice President, Secretary, Treasurer, Publications Officer, Education Officer and Employment Officer. Any active, paid member has the opportunity to run for election and vote for the leadership of MACES. Leaders can serve up to two terms in a single office.

"Today MACES serves the needs of the Clinical Engineering professionals in the Oklahoma, Southern Kansas, Southwest Missouri, and Northwest Arkansas areas of the United States. We gather several times through each year to assist members in the growth and development of their Biomedical Programs by regular exchange of information, ideals, and experiences through meeting and education. The opportunity also fosters a better communication and understanding between vendors and in-house programs."[1]
Events
No New Events - 2010
References
Links
Community content is available under
CC-BY-SA
unless otherwise noted.