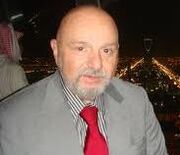 About
Joel J. Nobel, M.D. is the founder of ECRI, currently known as ECRI Institute, a U.S.‑based nonprofit nongovernmental organization engaged in health services research. He developed ECRI Institute's overall policies and programs, such as its healthcare technology assessment, product evaluation, risk management, and technical assistance services for the health community. He created the concepts and operating plans for Health Devices, Health Devices Alerts, the Health Devices Sourcebook, the Healthcare Product Comparison System (HPCS), and many other ECRI Institute publications. He also developed ECRI Institute's international programs and its related World Health Organization (WHO) activities.
ECRI Institute was conceived in 1965 when, as a resident in surgery, Dr. Nobel developed an ongoing research program in resuscitation and emergency care. ECRI Institute's development was intensified when Dr. Nobel completed military service in 1968 and became ECRI Institute's full‑time scientific director. In 1978, he became president and was elected to the Board of Trustees.
Dr. Nobel has been the principal investigator for a number of federal-, state-, and foundation‑funded research and demonstration projects. He has published more than 170 scientific papers and book chapters related to emergency medical services, healthcare technology, medical device safety, risk management, biomedical engineering, and hospital design. He has also lectured extensively on these and other subjects in 29 countries. [1]
Links
References
Community content is available under
CC-BY-SA
unless otherwise noted.