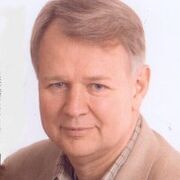 About
Frank Painter his own consulting firm Technology Management Solutions, LLC, Frank was Executive Director of NovaMed Corporation's Biomedical Technology Services division based in Bridgeport, CT where he specialized in program development, strategic planning and business partnering. He also directed NovaMed's service operations, customer based maintenance and technology management programs, technology planning and acquisition projects, risk management and quality improvement programs, JCAHO compliance assessment programs as well as provided oversight for all financial aspects of the business operations. Under Painter's management, NovaMed grew 30-50% per year.

As Director of Biomedical Engineering for two large metropolitan teaching hospitals Mr. Painter is well acquainted with all aspects of in-house clinical engineering management as well as providing medical equipment selection consulting; incident investigation; clinical staff training; safety and quality improvement.

Mr. Painter is internationally recognized in the field of clinical engineering having presented and taught both nationally and internationally. As a consultant to the Pan American Health Organization and the World Health Organization he has been invited to present in Sao Paulo, Beijing, Moscow and Mexico City. He is actively involved in the profession of Clinical Engineering, having been President of the American College of Clinical Engineering and Chairman of the US Board of Examiners for Clinical Engineering Certification.
Frank has a B.S. in Engineering from Clarkson University and a M.S. in Engineering with a specialty in Biomedical Engineering from SUNY at Buffalo. He is Certified in Clinical Engineering by the International Certification Commission for Clinical Engineering and Biomedical Equipment Technology. [1]
Links
References
Community content is available under
CC-BY-SA
unless otherwise noted.