About
An Enteral Feeding Pump is a device used to on patients to provide continuous or intermittent feeding. Continuous or bolus enteral feeding and flushing capabilities, accurately and reliably, all from one pump. Actually, Enteral is a term used to describe the intestines or other portions of the digestive tract. This is contrasted with parenteral, or non-digestive, system methods of introducing drugs or substances into the body, via, for example, injection.
It includes oral, rectal, and sub-lingual administrations a route of administration for drugs.
Life Support
"The following definition appears in the glossary of the JCAHO 2009 Comprehensive Accreditation Manual:
Life Support Equipment: Any device used for the purpose of sustaining life and whose failure to perform its primary function, when used according to manufacturer's instructions and clinical protocol, will lead to patient death in the absence of immediate intervention (examples include ventilators, heart-lung bypass machines).
Manufacturers
Flexflo
Kangaroo
Models
Joey - Kangaroo
Second Source Parts
Second Source Service
References
Video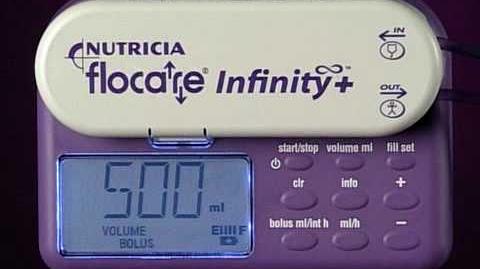 Community content is available under
CC-BY-SA
unless otherwise noted.