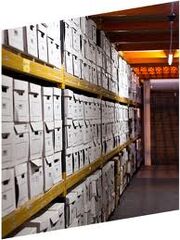 About
An Acceptance or Initial Inspection (AI) is the initial measurement results of safety inspection testing, performance operation, and calibration parameter base lines upon delivery and storage within a medical warehouse or clinical engineering shop. Acceptance testing is necessary to quality check that the device arrived safely and operates according to OEM specifications. AI Testing includes all newly purchased, reagent rental, and loaner devices. [1]
EDF Contents
An historic Equipment Data File (EDF) or record should be established and maintained on each equipment device. These are only a few items you may find inside an EDF.
Warranty and guarantee registration data
Maintenance contract
Purchase order
Modifications, complaints, or recall information
With technological advances EDFs are now electronically stored in different media such as CDs, Hard drives, or some archival database.
Links